LIBERTY Kindergarten Registration 2021-22 OPENS MAY 3rd, 2021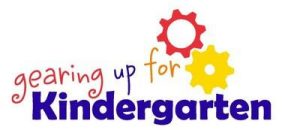 Do you have or know of a child that will be 5 years old on or before September 1st, 2021 (birthdate before August 31st, 2016) that lives in the LIBERTY boundary area!!?  If so, we would like to welcome these incoming Kindergarten families to Liberty Elementary for the 2021-22 school year.
There are 3 Steps to registration for the 2021-22 school year:
Complete Online Registration (Opens May 3rd – Please complete asap)
Submit required paperwork/forms (Liberty will send you an email with all the required paperwork needed AFTER you complete Registration (step 1) Timeline: May**-August)
In August – Complete additional school forms and sign-up for Kinder Interviews (TBD)
**If you complete Registration and paperwork/forms are submitted before Friday, May 28th – the student will receive a FREE Backpack and a mystery school supply !!
For more information and to register, visit the district's Kindergarten Information page.
If you know of anyone's child that may be ready for Kindergarten, please pass this information on!